OUR BAKERY
Our passion for baking
As a company with great vision, we continuously strive to create new and innovative ideas for our customers based on tangible insights into our chosen markets. From our purpose built plant in the exclusive Citywest campus in Dublin we are shaping the future of quality frozen bakery products in our market.
As an established contract bakery, we have capacity to supply high volume core ranges and to manufacture exciting limited edition flavours.  This ensures our customers can maintain quality everyday Muffins and Scones while adding seasonal, occasion and novelty products to bring excitement to their bakery offer.
Within our state of the art facility we have the ability to store in excess of 1,000 pallets in our cold store and with our stock control department we satisfy all aspects of the supply chain from procurement through manufacture to supply of our finished products.
We understand the necessity for high quality technology we also understand the importance of having a 'hands on' approach and having people as a vital part of the process. We have the ability to hand finish products, both pre-bake and post bake, and to offer unique packing facilities.  We are very proud of the care we show for every product.
BRC AA ACCREDITED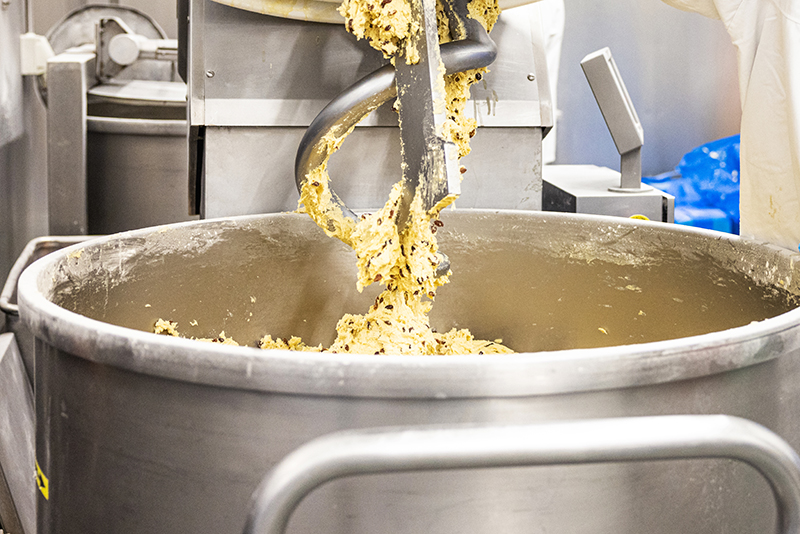 Every product is unique
At Milish Bakery we have the capability to create unique and bespoke product recipes for each and every customer. We want to create moments of joy in every occasion with our delicious Muffins and Scones that's why we always strive to create unique and innovative products that offer our customers a point of difference in their bakeries, stores, cafes and restaurants,
Through a continuous culture of listening, understanding and innovation we are dedicated to meeting the needs of our customers.  Our expert new product development team continually challenge the way we produce each of our products and anticipate consumer and market trends.
VIEW PRODUCTS